2011 NASA Multi-State Regional Meet
LEFT BACK: Joe Jasperson(WI), Mike Jasperson(WI), Pat Schaefer(WI) - LEFT FRONT: Donna Nagel(WI), Jason Millermon
RIGHT BACK: Rick Whitmire(IL), Bill Buckley(IL), Blake O'Dell(IL) - RIGHT FRONT: Russ Walton(WI), Sergey Galanin
Photo by Dan Wick, NASA Referee.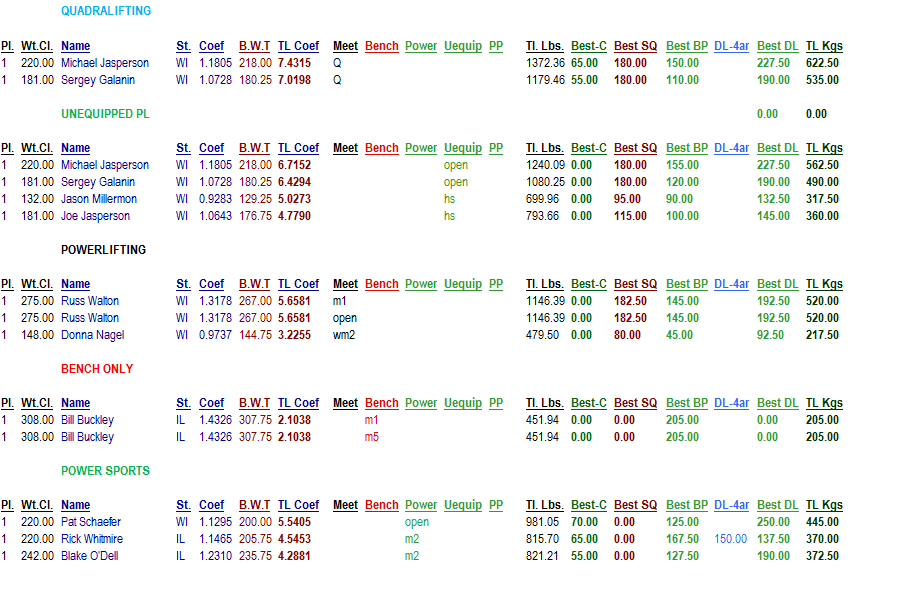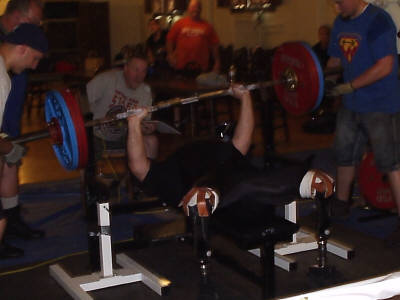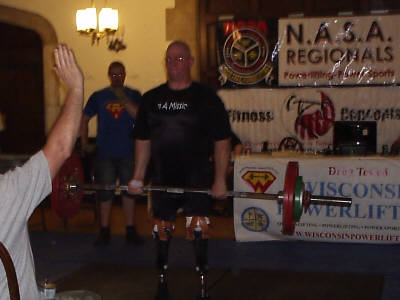 Rick Whitfield(IL) with an American Record attempt at a 369 Lbs. Benchpress. This attempt failed, but Rick came back on his 3rd attempt & successfully achieved this Lift.
Rick Whitfield(IL) with a Personal Best 330 Lbs Deadlift.