2011 NASA - Nebraska State Meet Results
Saturday, March 19th - Ameristar Casino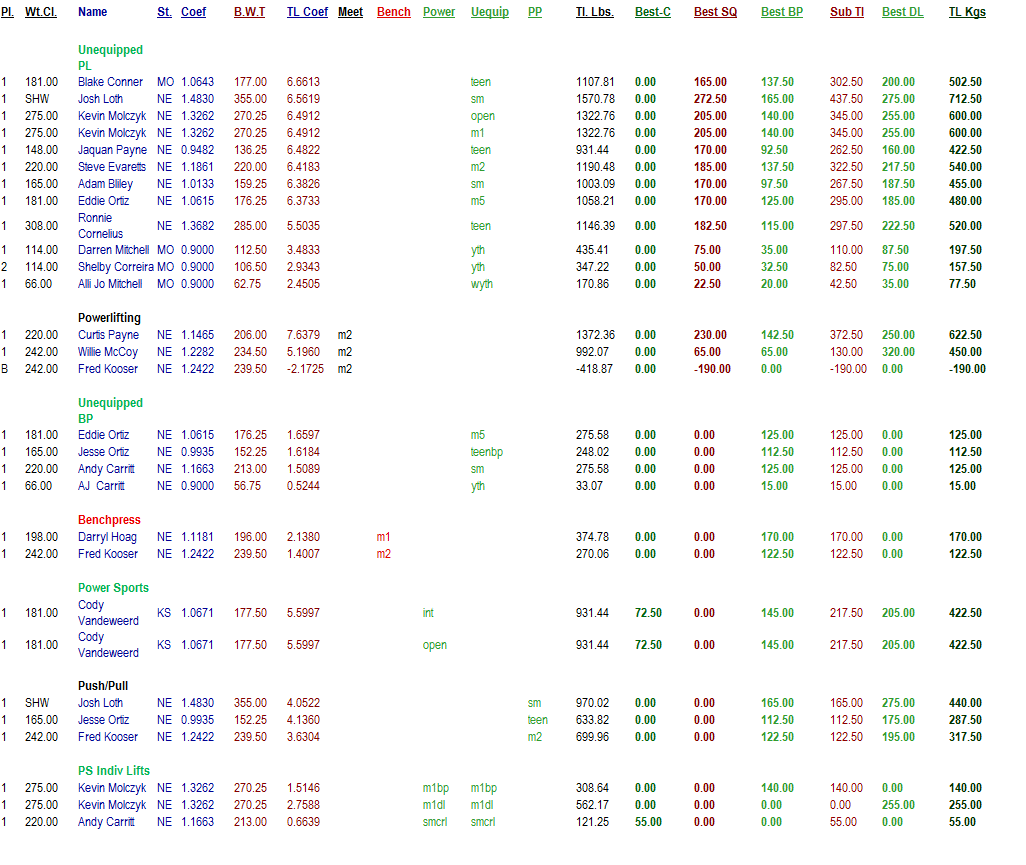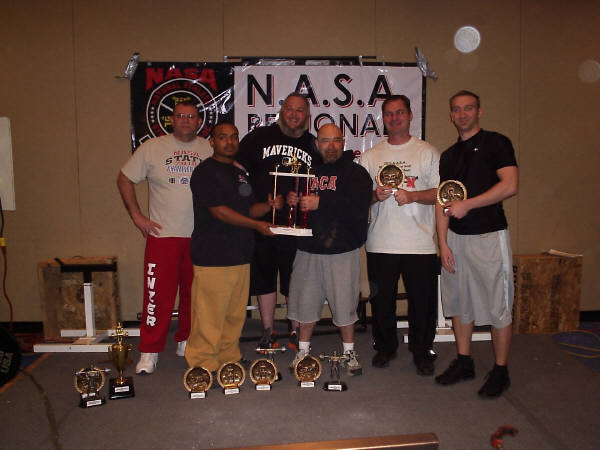 1st Place Team - "Kooser's Losers." Left to Right: Fred Kooser, Jesse Ortiz, Josh Loth, Eddie Ortiz, Darryl Hoag, and Adam Bliley.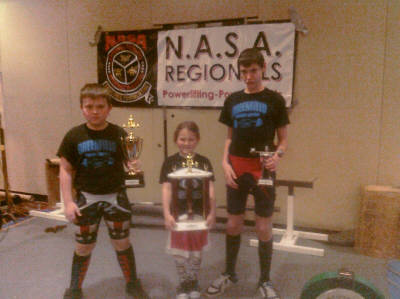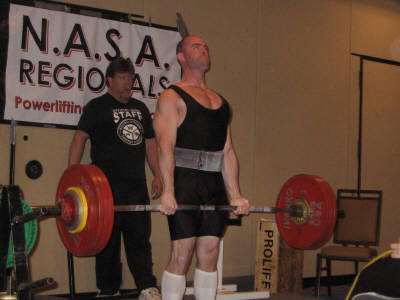 Darren Mitchell, Alli Jo Mitchell, and Shelby Correira, three of the Youth Lifters. Youth Lifters comprised about 20% of the Lifters, and Youth and High School Lifters, together, made up more than 40% of the Lifters in the 2011 NASA-Nebraska State Meet.
Cody Vandeweerd(KS) pulls up a 424 Lbs. Deadlift.