2015 Wisconsin Bench Only Results
Left to Right: Front - Jon Beaudry, Jason Plale, Hank Williams, Brian Helgert, and Tom Mollan. Back - Lawrence Lupton, Bill Buckley, Dalton Eldredge, Scott Hammond, Gary Kachar, Matt Pennau, Tom Mangelsdorf, and Ron Miller.
The Jerry Jones State Benchpress Meet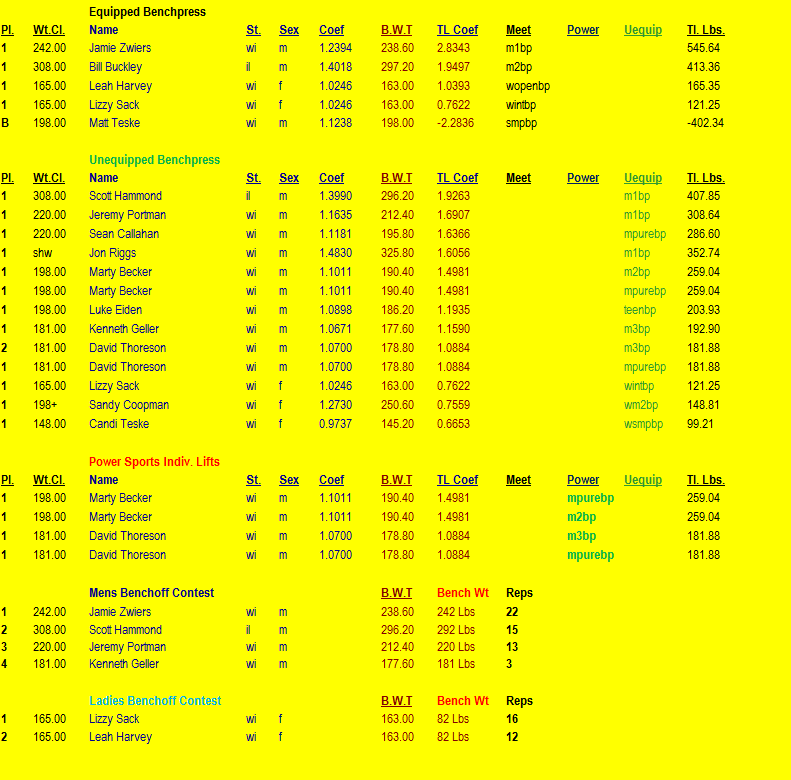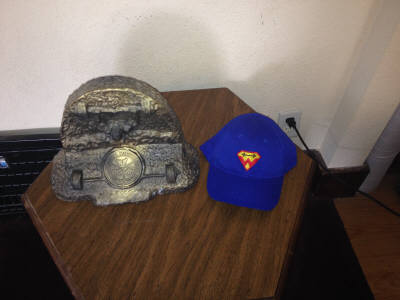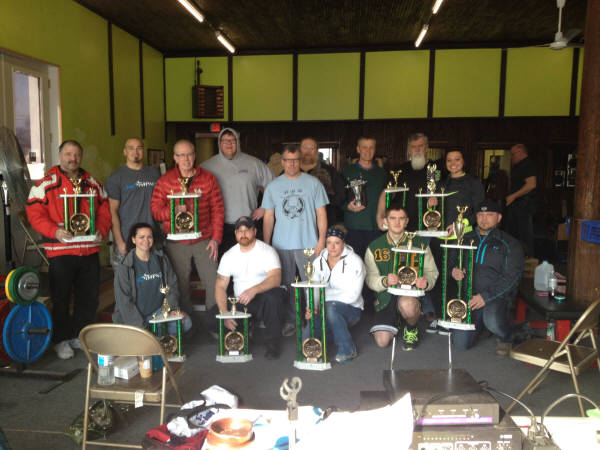 Front(left to right): Candi Teske, Jeremy Portman, Lizzy Sack, Luke Eiden, and Jamie Zwiers. Back(left to right): Marty Becker, Matt Teske, Ken Geller, Jon Riggs, Sean Callahan, Scott Hammond, David Thoreson, Bill Buckley, and Leah Harvey.